How to receive back in stock notification?
HOW TO RECEIVE BACK IN STOCK NOTIFICATION?
To Sign up to get notified when your desired product is back in stock, click 'NOTIFY (Out of Stock)'.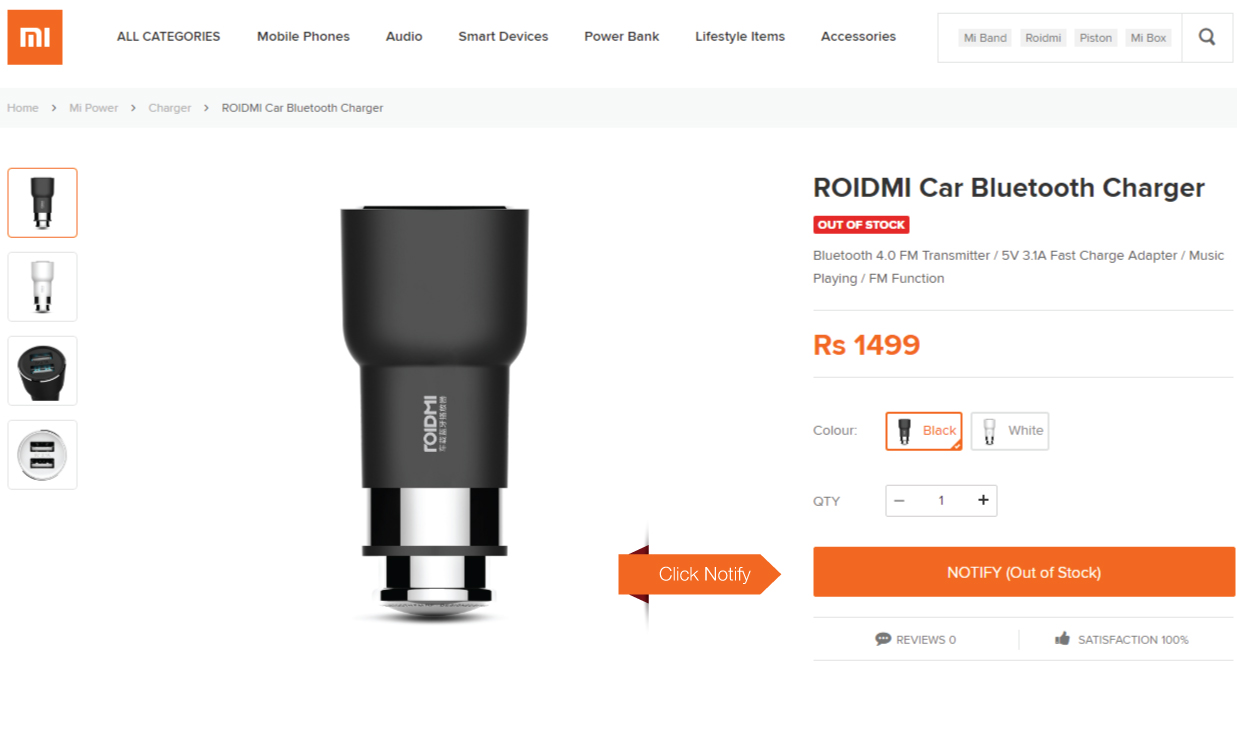 CONTINUE...
To continue click "Yes, Notify me when available!".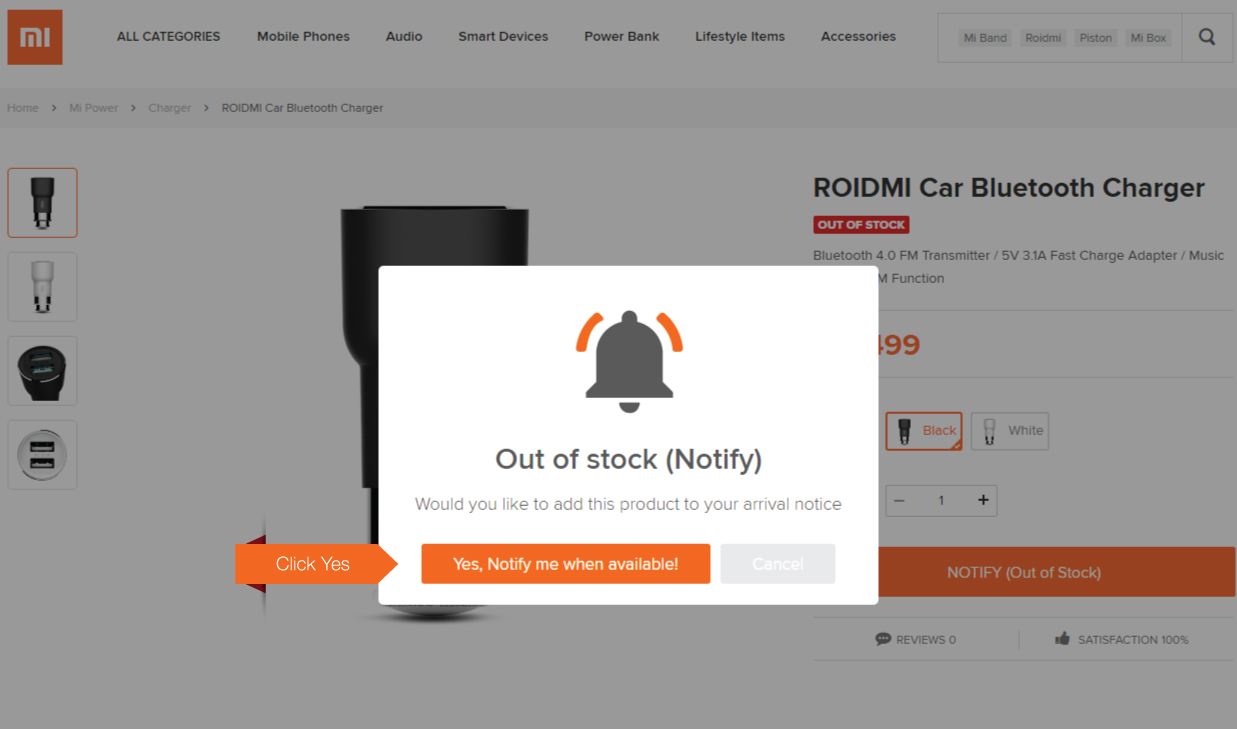 PROVIDE DETAILS FOR NOTIFICATION
Enter required information for notification.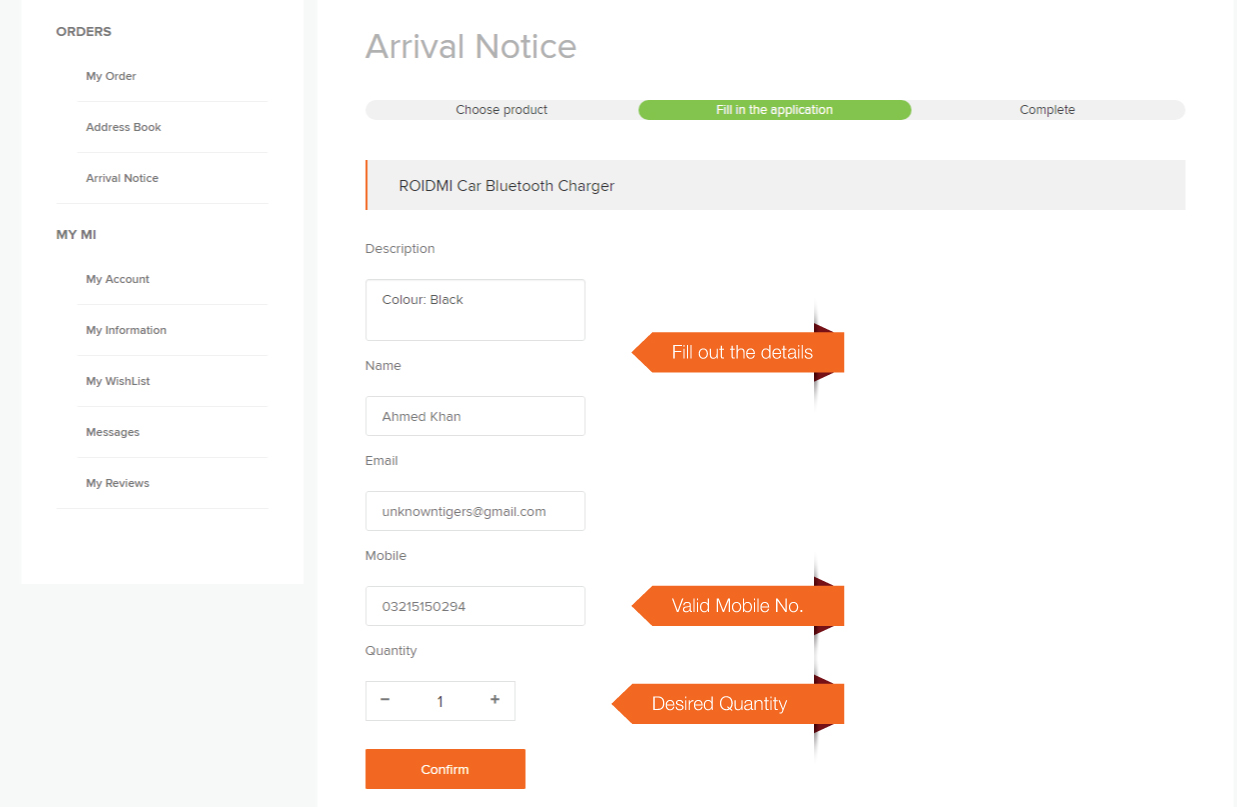 RECEIVE YOUR NOTIFICATION
Your Notification will be sent to you via email and SMS.