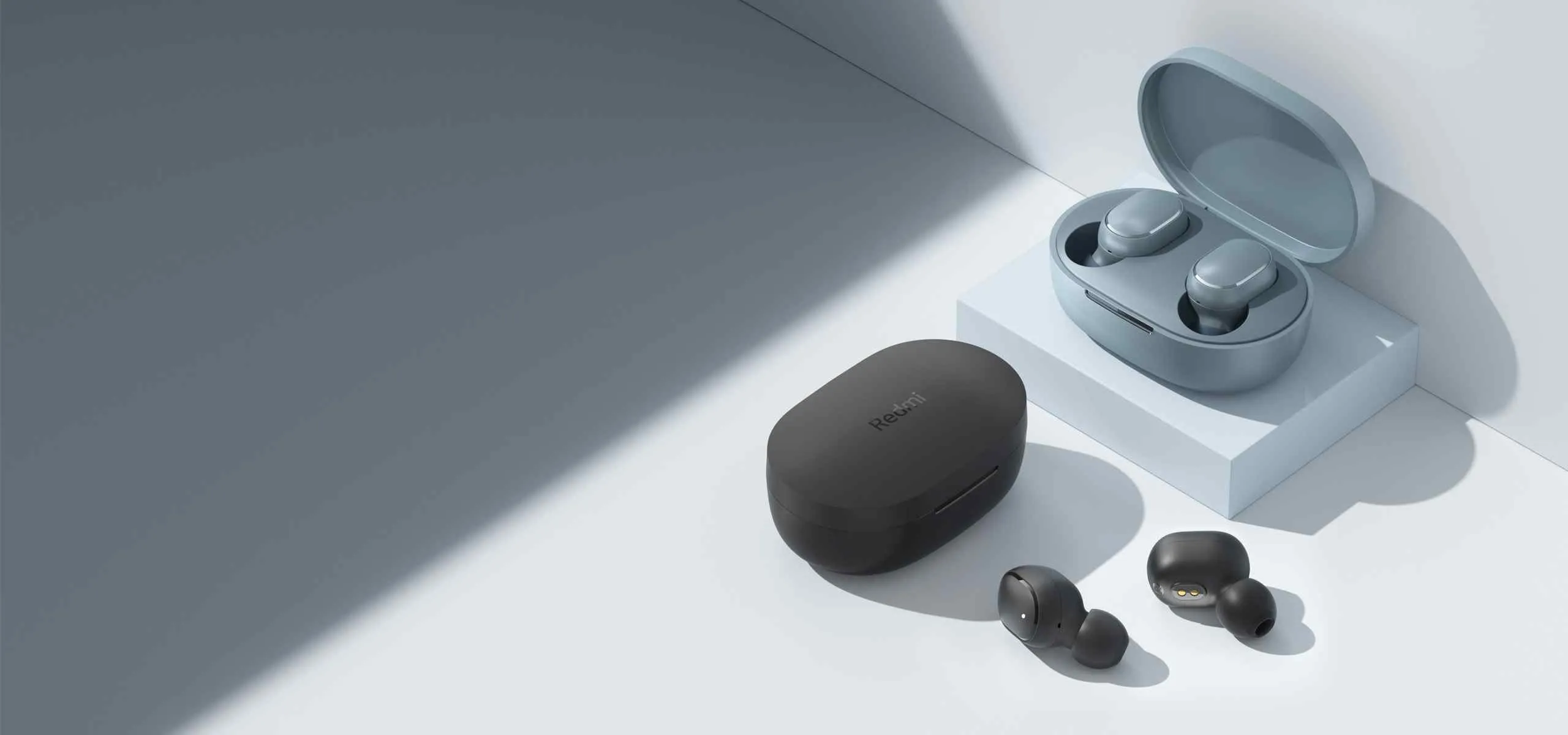 Redmi Buds Essential

Good sound quality

Clear calls

Bluetooth® 5.2

Up to 18 hours long battery life

IPX4 water-resistance

Easy connection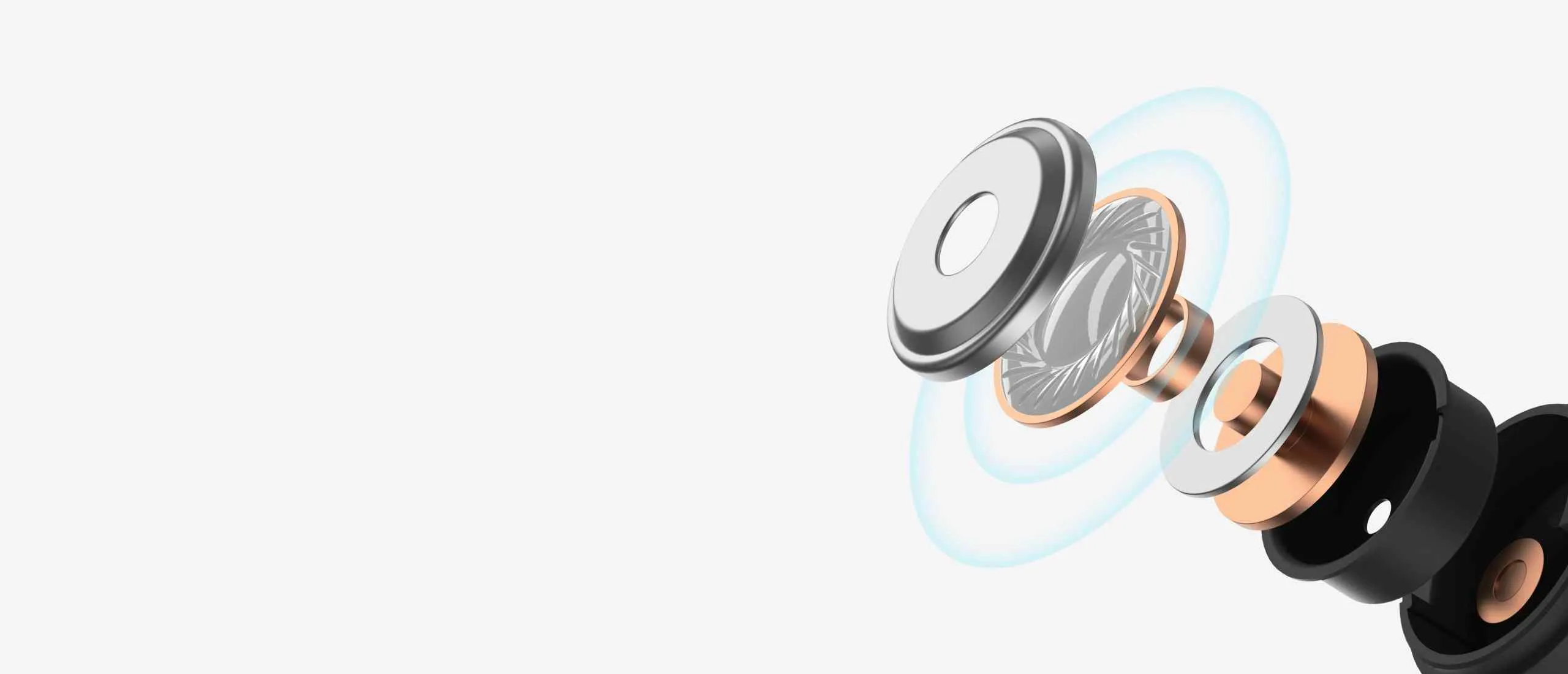 Put them on and immerse your ears in good sound
7.2mm dynamic driver professionally tuned by Xiaomi Acoustic Lab. With powerful and thumpy bass, crisp and clear highs, the beautiful tones of music dance in your ears.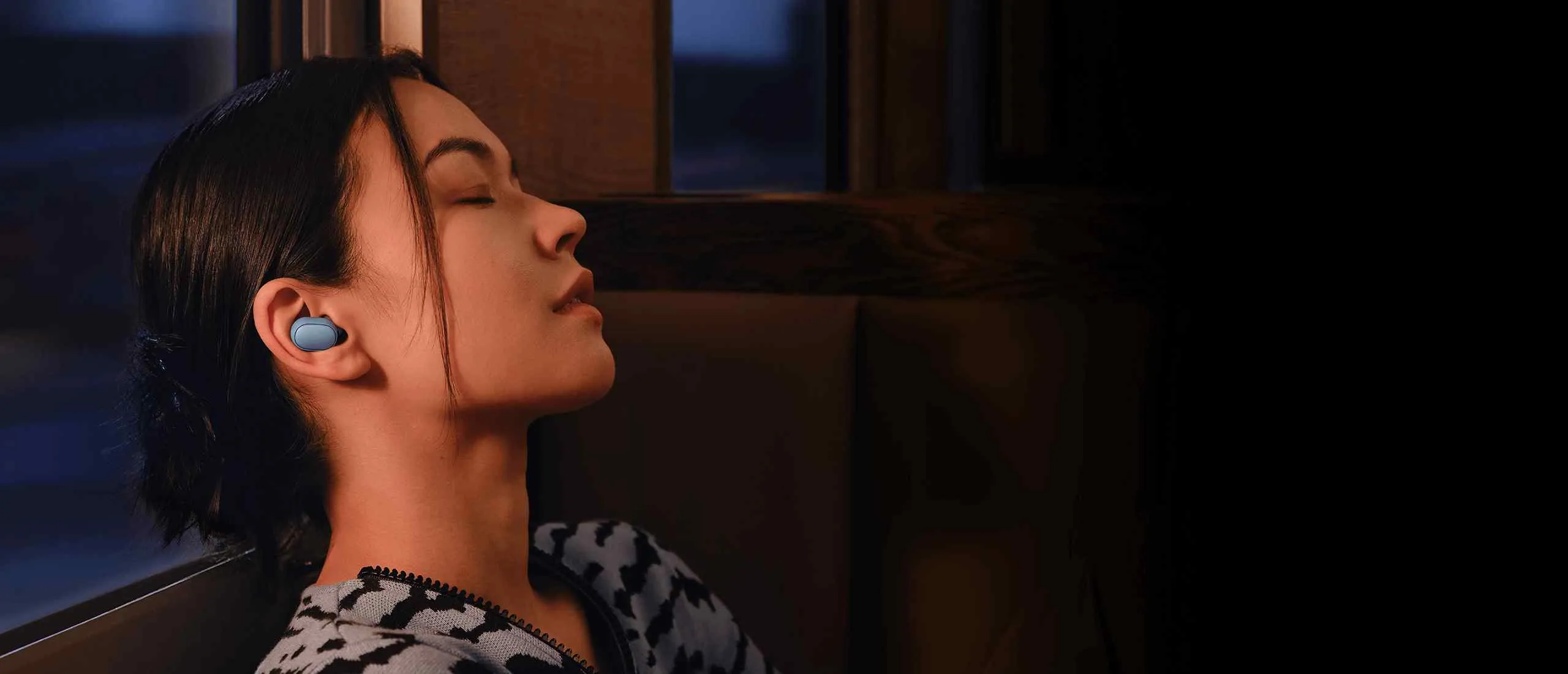 Noise reduction for clear calls
Communicate without shouting
AI algorithm for call noise reduction effectively filters out ambient noise and keeps your voice clear and undistorted.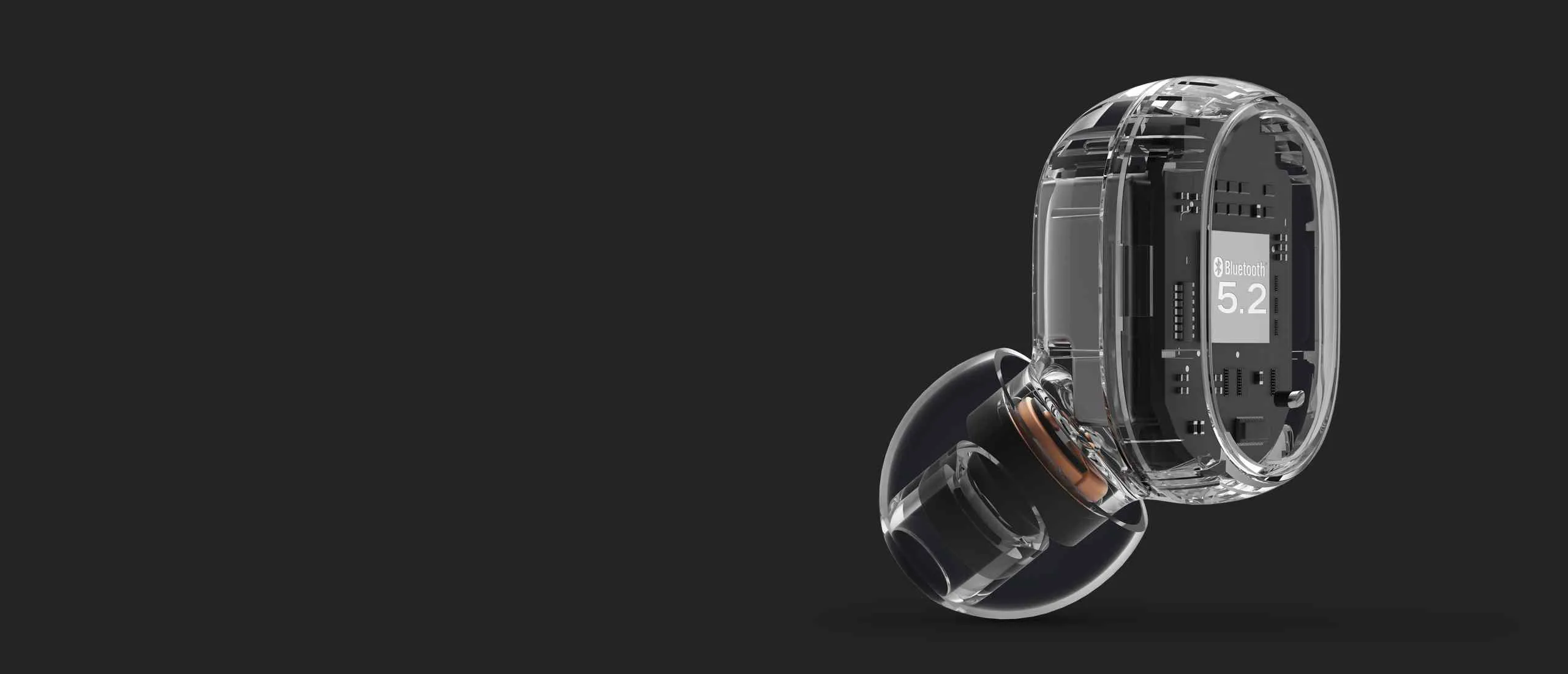 Delivering stable transmission, enhanced anti-interference ability
The Bluetooth® 5.2 chip is highly anti-interference and with lower latency, allowing you to enjoy smooth and stable music playback without the hassles of wired earbuds.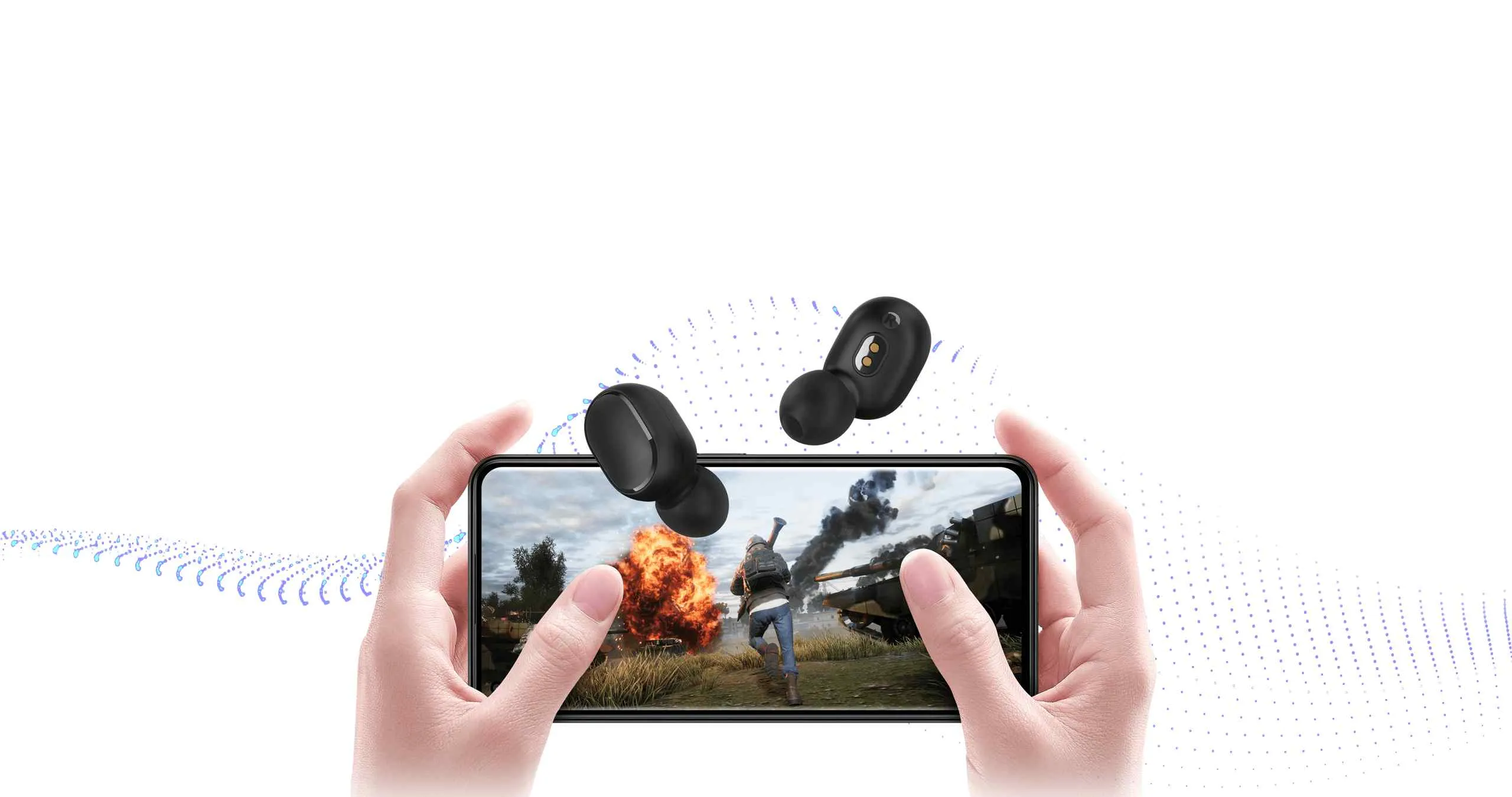 Reduced latency, audio-visual synchronisation
Press and hold both earbuds' multi-function buttons at the same time for 1.5s to enable low-latency gaming mode, and enjoy the game with less audio delay.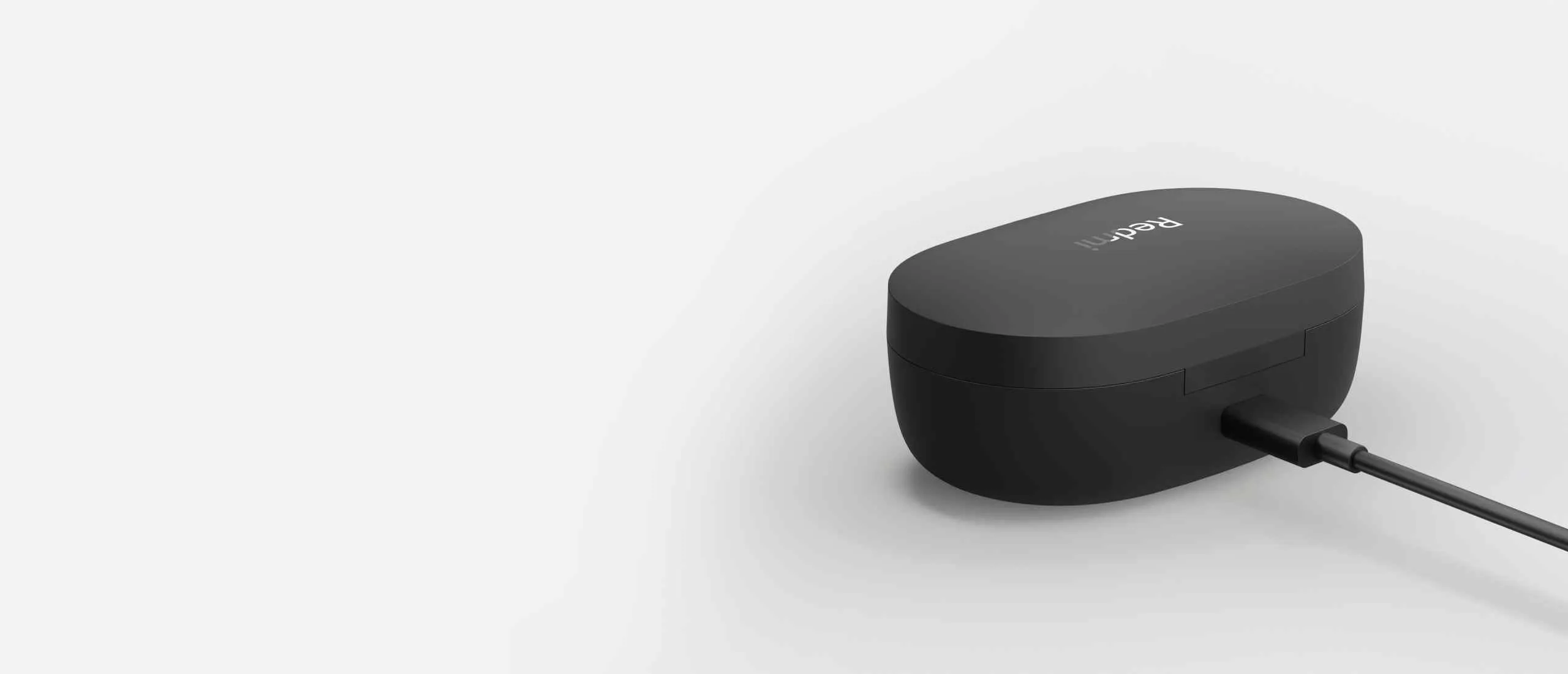 Extra-long battery life for up to 18 hours
For beautiful, long-lasting music
Enjoy up to 5.5 hours of battery life on a single charge of both earbuds, and up to 18 hours with the charging case. Immerse yourself in a world of music.
*The charging case is with Micro USB interface and charging cable is not included.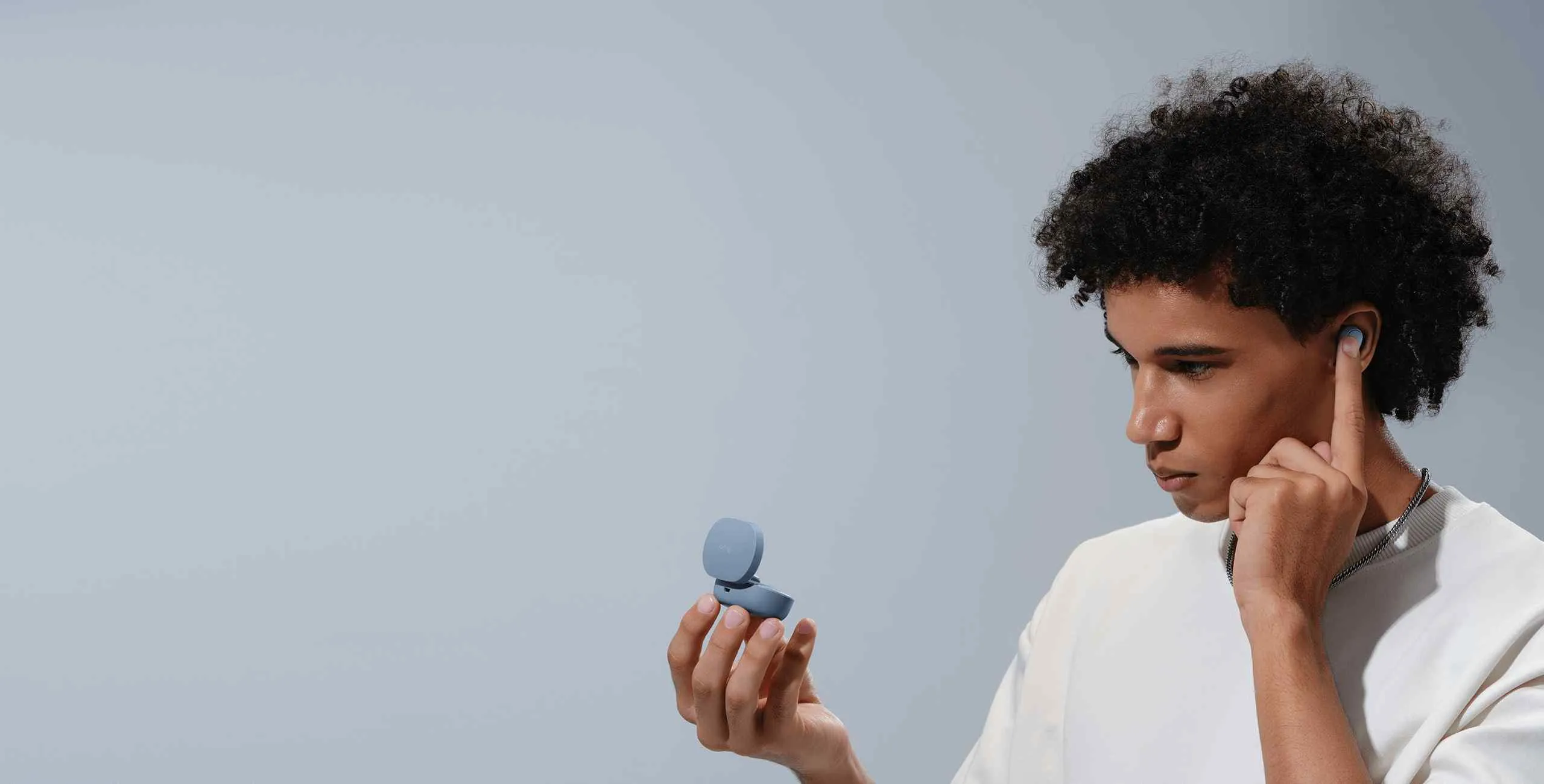 Simply open the cover and take out the earbuds to pair
Connecting immediately with earbuds after first pairing, enjoy the pleasure of music anytime.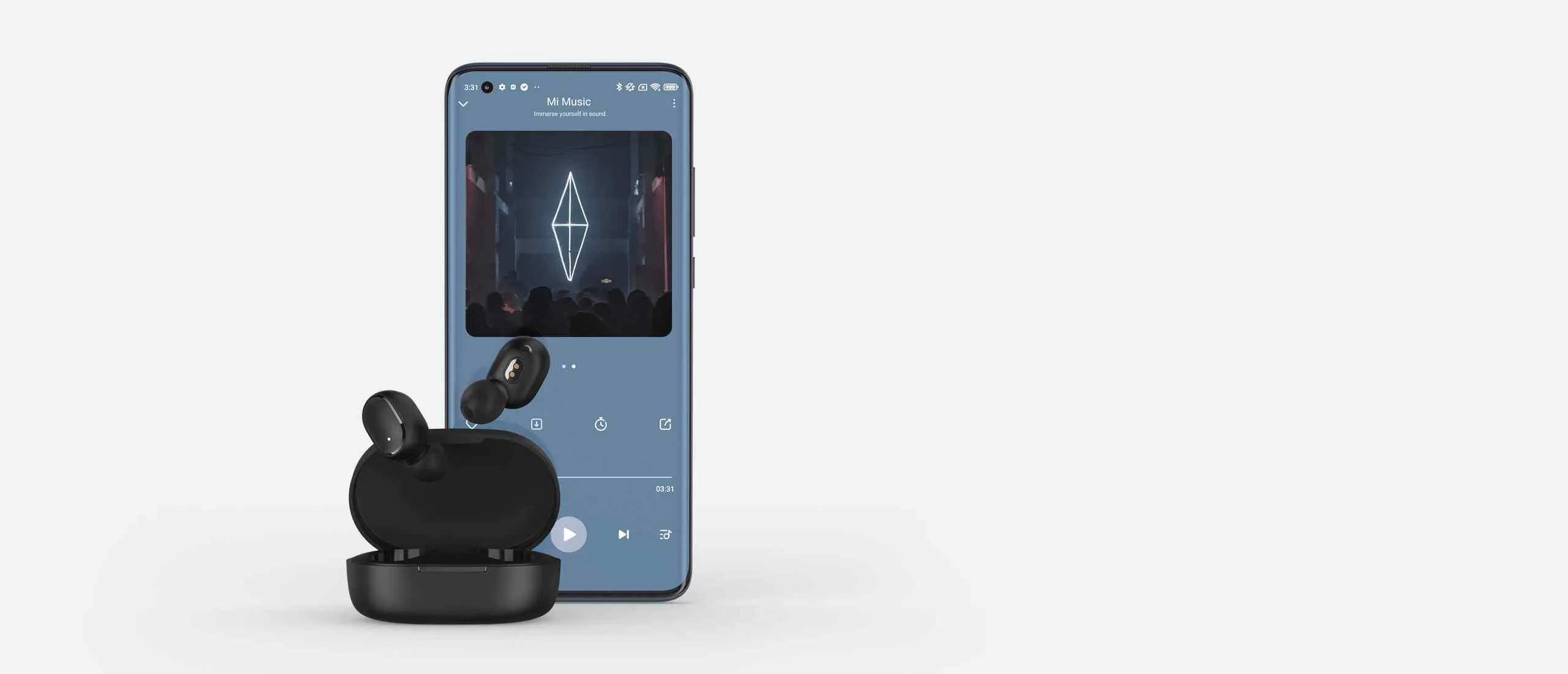 Enjoy music and switch at any time
Neither earbud is restricted and each earbud can be used alone, so you can freely switch between single-ear and double-ear mode, allowing you to enjoy the music as much as you like.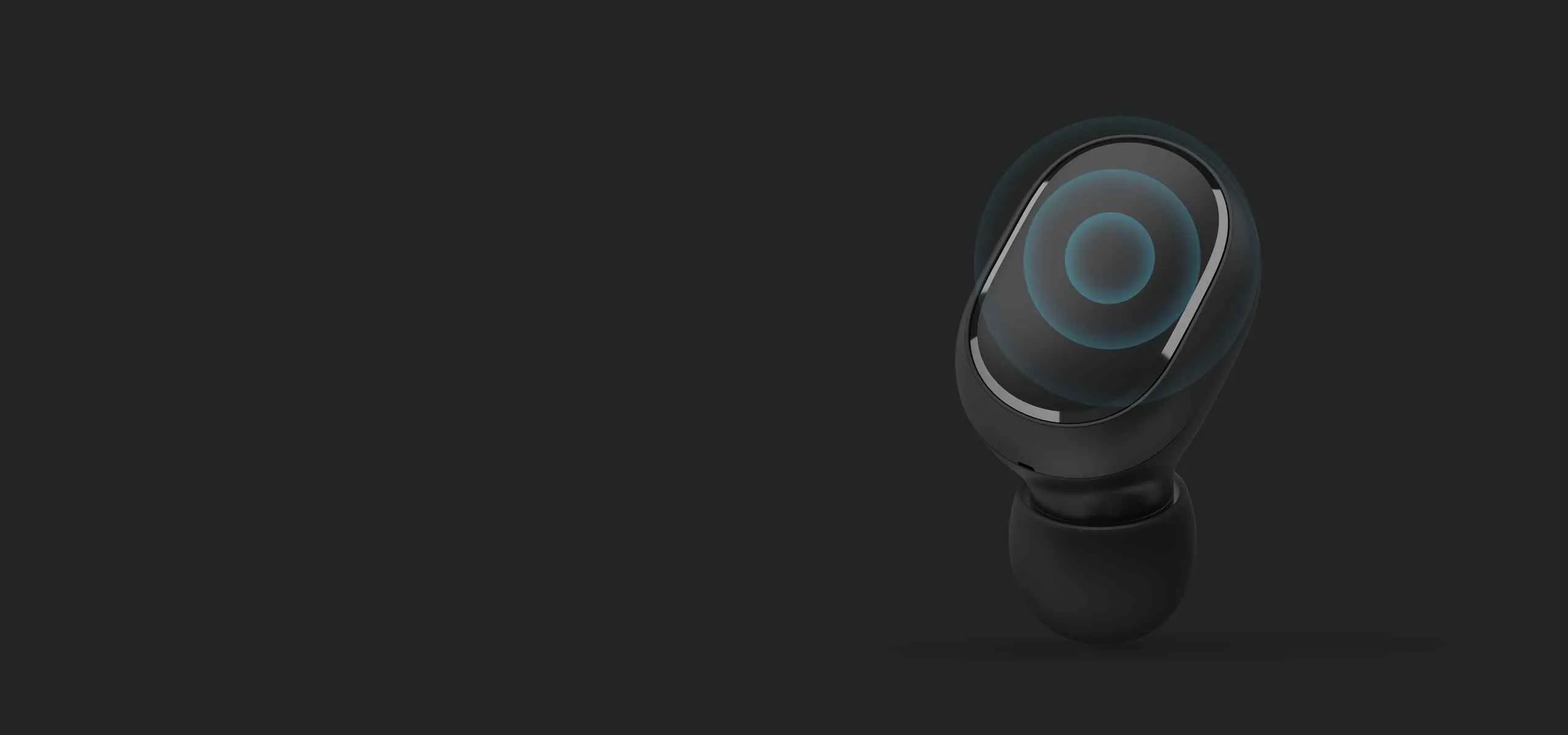 Easy control with multi-function buttons
Knowing exactly what you want
The buttons prevent accidental touch. Tap or press and hold the button to control calls and music; press the button three times to wake up the voice assistant; every operation with your fingertip is precise and neat.

Once tap left/right earbud: Answering incoming calls Play/Pause
Twice tap left/right earbud: Reject/End call Next Song

Press and hold left and right earbud for 1.5s: Enter/ Exit low-latency mode

Triple tap left/right earbud: Activate voice assistant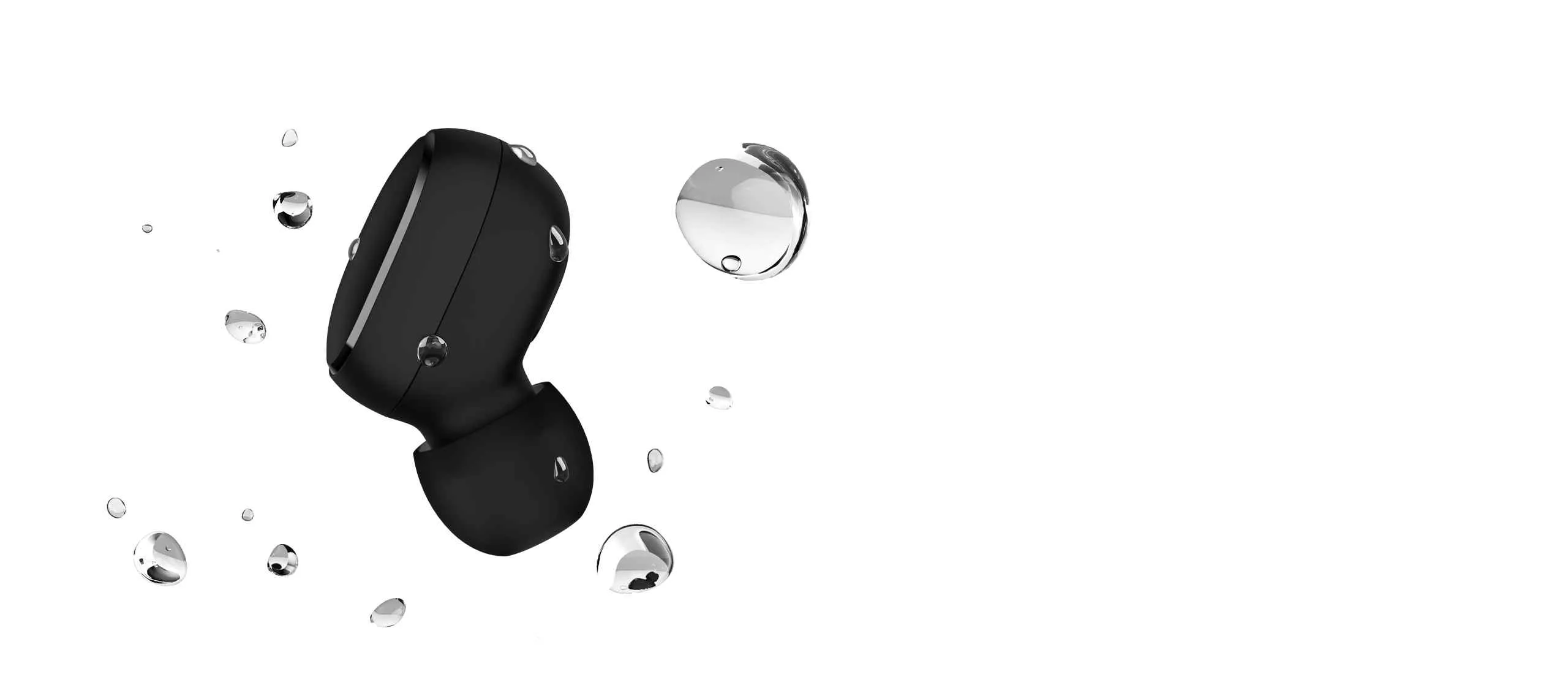 Making the earbuds safe from spills and sweat.
Expertly designed with IPX4 water-resistance, Professional protection against water splash, Enjoy extraodinary performance in a range of settings, from your daily commute to your time in the gym.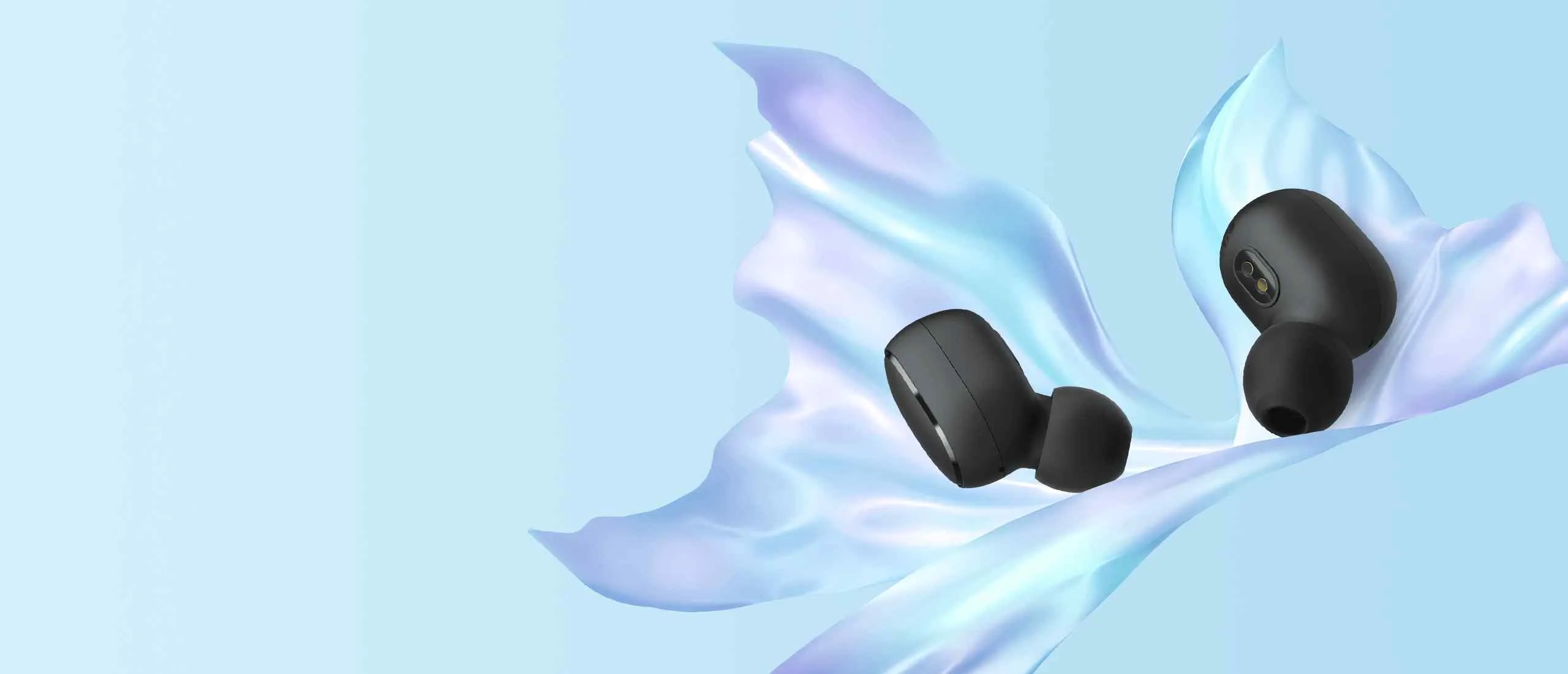 Portable and lightweight Bringing you new frontier
Anti-fingerprint technology with a matte finish, simple and elegant. A single earbud weighs only 4g and gently fits your ear, bringing you unprecedented comfort when wearing it.
*Comes with 3 pairs of earbud tips (S/M/L) for free with M pre-installed.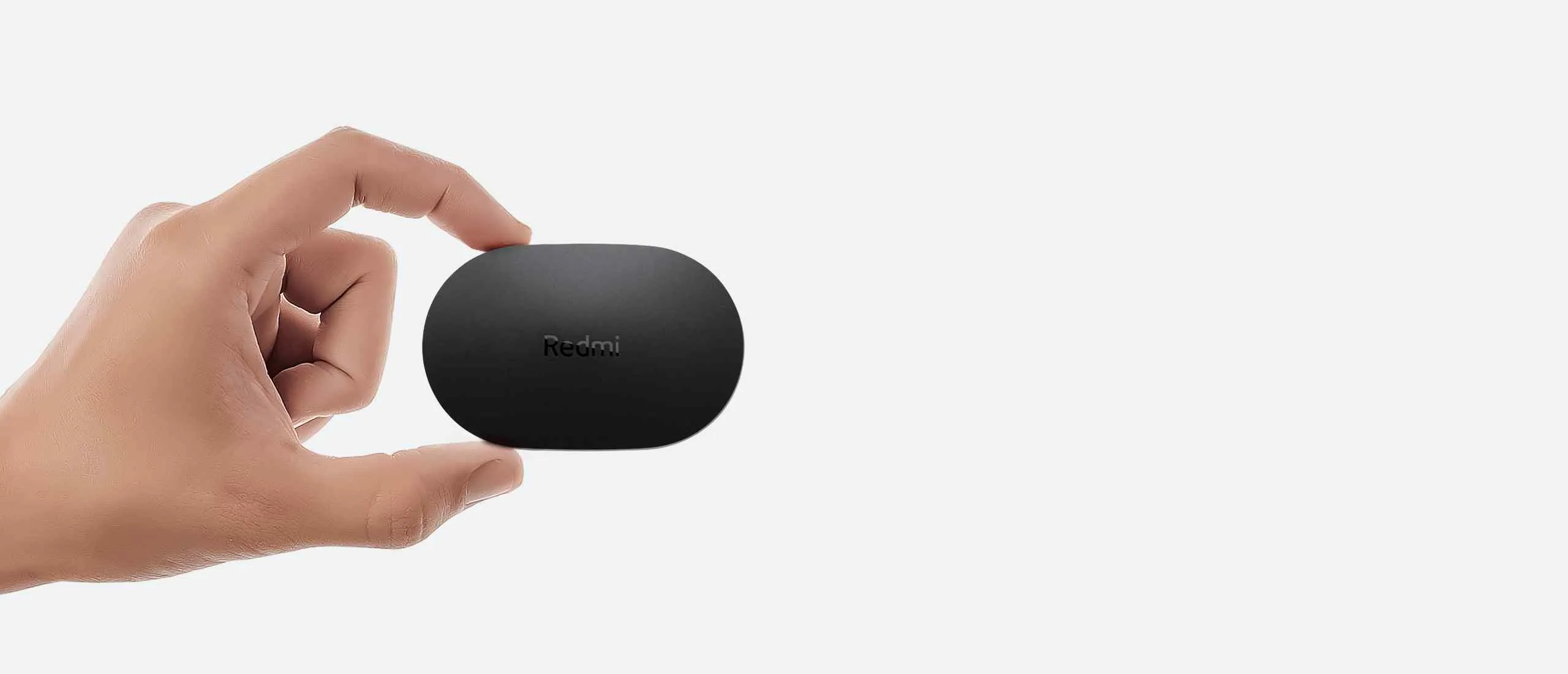 Lightweight and portable charging case
Two stylish colors with matte surface, The edge design features both anti-slip and worry-free of being cut for a more comfortable grip, Weights only 35g, easy to carry without burden.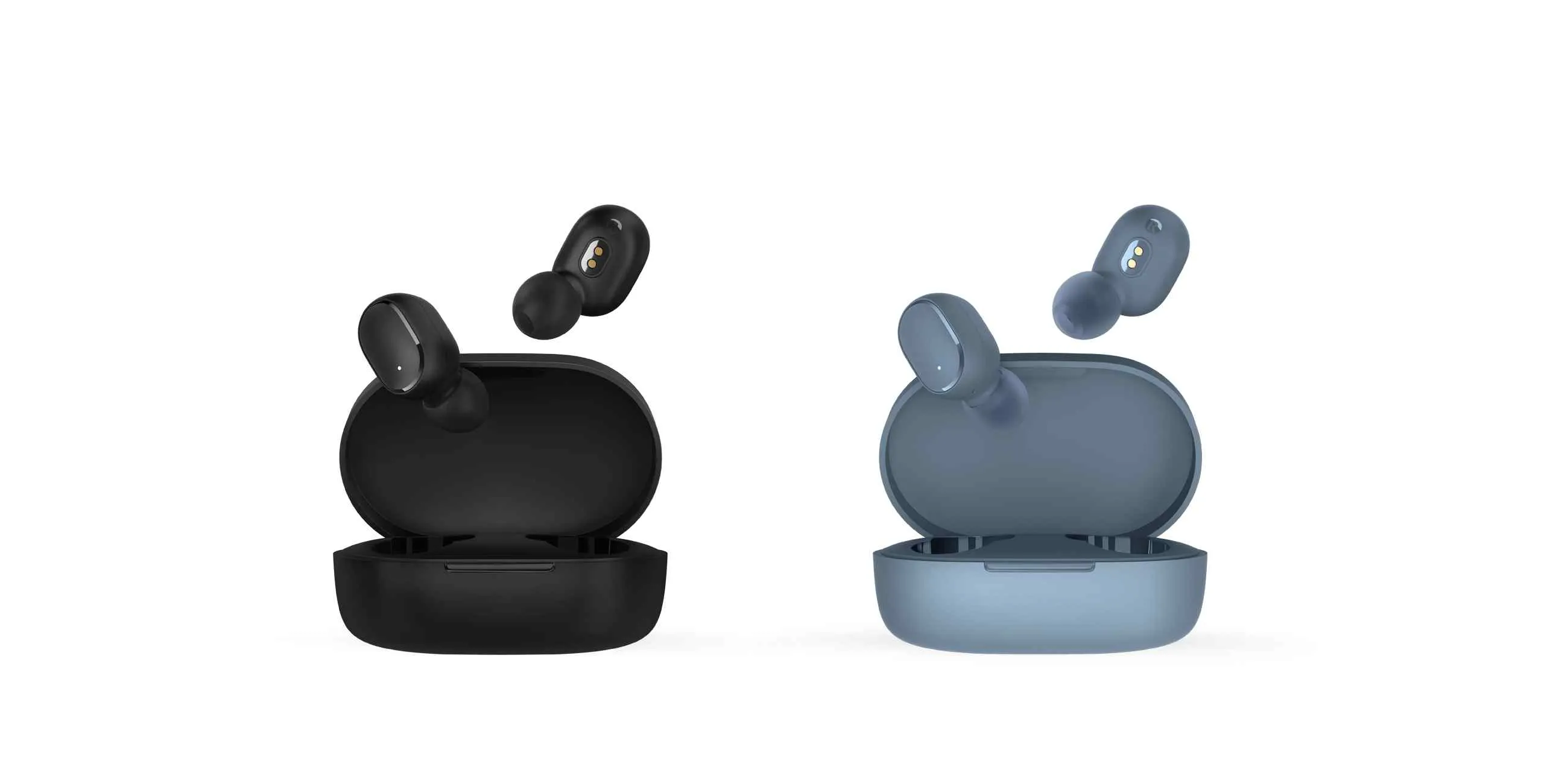 Notes:
*The images on this page are for illustration purposes only and may not be the exact representation of the product. Product parameters are for reference only. Some product parameters may vary due to external factors such as environment and differences in smartphone systems. Please refer to the actual product for details.
*IPX4 water-resistance test. According to the IEC 60529:2013. Enclosure Protection Rating (IP Code), it passed the test conducted by Shenzhen 863 New Material and Technology Co., Ltd. The test report no. is SAC2022-07264ER1. The test result showed that it is in compliance with the IEC 60529:2013 standard. IPX4 rating applies to the earbuds themselves, not the earbud charging case. Please do not use your earbuds around hot water, your earbuds cannot be used when bathing or showering. Please try to avoid using your earbuds during strenuous exercise, sweat during exercise may cause damage to the device. This product is splash-proof, water-resistant at the time of purchase, however, these properties are not permanent and may diminish over time with everyday wear and tear. Your warranty does not cover damage caused to your device by immersion in liquid.
*Battery life test conditions: The earbuds' battery level is 100%, volume of the earbuds is adjusted to 50%, the Bluetooth encoding mode is SBC. Test item: Fully discharge the Redmi Buds Essential battery while playing audio until either earbud stops playing. Ensure that the charging port is free of liquid and foreign objects before charging. Earbud charging and battery life data was retrieved from internal test carried out by the manufacturer. Actual hours of use may vary depending on usage condition, charging level and environmental factors.
*Charging cable is not included in package.
*While the earbuds are connected to a phone (not during a call), press and hold the multi-function button on the left and right earbuds for 1.5 seconds, then release the button, to turn Low Latency mode on/off.
*The Bluetooth® word mark and logos are registered trademarks of Bluetooth SIG, Inc., and any use of such trademarks by Xiaomi Inc. is under license.