Upgrade Your TV Experience with Xiaomi's Smart TV Box
Upgrade Your TV Experience with Xiaomi's Smart TV Box and TV Stick Every day, appliances around us are getting smarter and more advanced. Our mobile phones have transformed into smartphones, and even TVs are now becoming smart TVs. But what if you already have a regular TV and want to enjoy the benefits of a smart TV? Or perhaps you're considering buying a new TV but want to avoid the high prices associated with smart TVs that often come with underwhelming performance. Well, worry not! Xiaomi has the perfect solution for you in the form of its smart TV box and TV stick.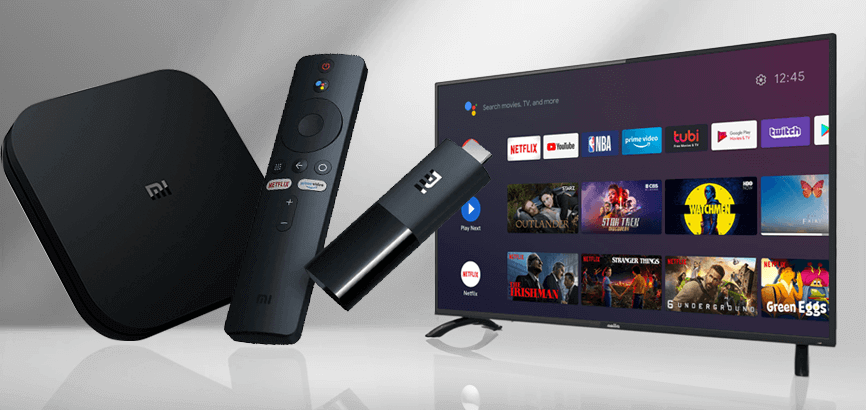 With Xiaomi's smart TV box and TV stick, you can transform your ordinary TV into a smart one. These devices allow you to connect your TV to the internet and access a whole new world of entertainment. Just like you would on a smartphone, you can browse and install apps from the Play Store, giving you access to a wide range of content. Whether you want to enjoy YouTube, Netflix, Amazon Prime, or any of the other 5000+ compatible apps, Xiaomi's smart TV box and TV stick have got you covered.
One of the standout features of these devices is the built-in Google Assistant. With a dedicated button on the remote, you can control your smart devices using voice commands. Want to dim the lights or adjust the thermostat? Just ask Google Assistant, and it will handle the rest. Additionally, the remote also features dedicated buttons for popular streaming services like Prime Video and Netflix, making it even more convenient to access your favorite shows and movies.
Another fantastic feature is the built-in Chromecast functionality. With Chromecast, you can easily cast videos from your phone or tablet to your TV screen. Whether it's a funny YouTube video or a collection of your favorite photos from Google Photos, you can enjoy them all on the big screen with just a few taps.
If you still want to watch traditional TV channels, Xiaomi's smart TV box and TV stick have you covered there too. You can get an IPTV subscription and access a wide range of global channels, expanding your entertainment options even further.
Now, let's talk about the options available. Xiaomi offers two choices: the Mi Box S and the Mi TV Stick. The TV stick is more portable and lightweight, making it perfect for traveling. You can easily connect it to any display with an HDMI port, and it even powers up through USB, which is commonly available near the HDMI port on most TVs. On the other hand, the Mi Box S is more powerful and requires a dedicated power source through its power adapter. However, it comes with additional features such as a USB input port, which allows you to access content from USB drives and sideload apps using APK files. The Mi Box S also has a 3.5mm audio jack output, which is lacking in the TV stick.
When it comes to display resolution, the Mi TV Stick is available in a 1080p option, which is the most affordable choice. If you're looking for a higher resolution, there's also a 4K version of the TV stick. The Mi Box S, on the other hand, is the most powerful in terms of processing. Both the TV stick 4K and the Mi Box S come with 2GB of RAM and 4GB of storage. It's worth noting that some local market options may advertise 4GB of RAM but use cheaper chipsets, resulting in lower performance. The Mi TV Stick, however, has 1GB of RAM and 8GB of storage.
In conclusion, if you want to enjoy the benefits of a smart TV without spending a hefty amount on a new television, Xiaomi's smart TV box and TV stick are the perfect solutions for you. With easy installation, access to a multitude of apps, voice control, and Chromecast functionality, these devices will elevate your TV viewing experience. Choose between the portable and lightweight TV stick or the more powerful Mi Box S, and enjoy a world of entertainment right at your fingertips. Say goodbye to laggy and underpowered smart TVs, and upgrade your TV today with Xiaomi's smart TV box and TV stick.